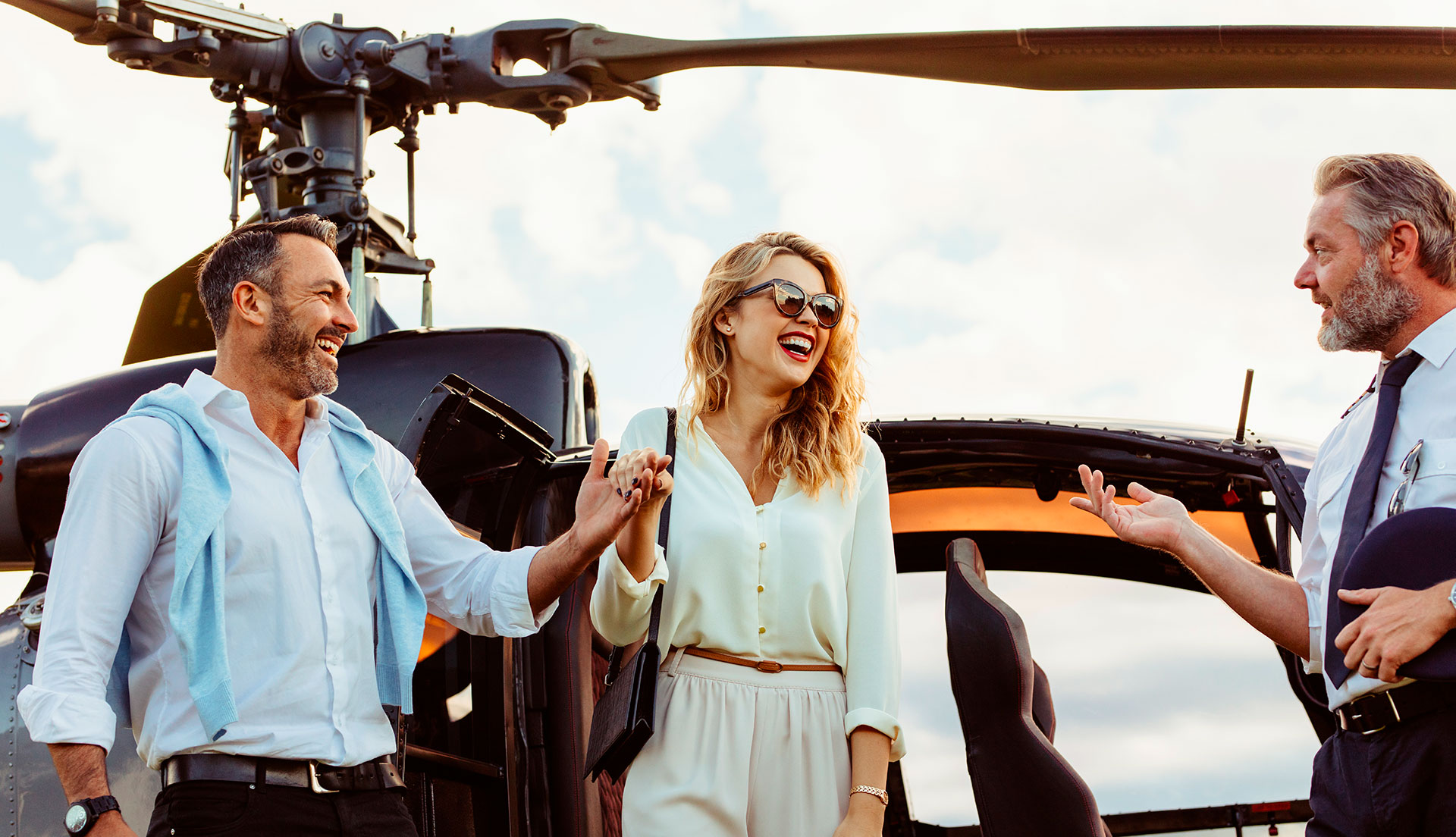 Helicopter rental
When there is no airport near your rendezvous point, a helicopter can be the ideal solution. It will take you to the closest place possible to your rendezvous point.
Jet-Miles rents available helicopters throughout the world.
Typical uses:
Ocean cruises: helicopter rental on the Salomon Islands
Helicopter rental from Geneva to Courchevel
Helicopter charter from New York to Boston
Helicopter rental for industrial clients from Paris to Bort les Orgues
Monaco Grand Prix: Helicopter rental from Nice to Monaco
Roundtrip day travel in a 5-seat helicopter from Paris to Deauville
The Jet-miles advantage
A single representative and a dedicated team
Real-time information
24-hour availability
Want a quote?
Got a question?
or call us at +33 (0)1 83 62 66 96
Would you like a quote or more information?
Contact us at +33 (0)1 83 62 66 96 or by email: